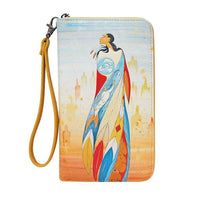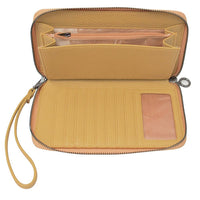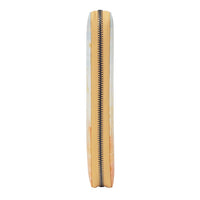 Wallet - Travel - Not Forgotten
Product Code: OS2084
Artist: Maxine Noel
Nation: Santee - Sioux & Oglala - Sioux
 Not Forgotten - to honour and remember all the murdered and missing Aboriginal Women.

Proceeds from the "Not Forgotten Collection" help support the Native Women's Association of Canada (NWAC), a voice for the missing and murdered Aboriginal women in Canada.
Travel wallets are great for storing all your tickets, passport, cards and cash, or use it as a handy clutch purse with detachable wrist strap! Travel wallets are made from polyurethane measuring 12.5cm x 21cm.
All Royalties Paid
Designed in Canada
Made in China