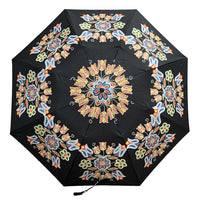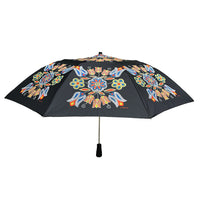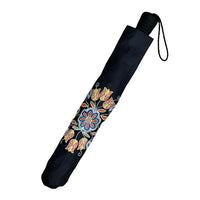 Umbrella - Silver Threads
Product Code: OSU4163
Artist: Deb Malcolm
Nation: Metis
Designed by Métis Artist Deb Malcolm.

The threads, no matter what they are made of, tie the present to the past and, hopefully, to the future.
Umbrellas have a spread of 107cm and fold to a length of 46cm when closed. Feature an auto-open button and a soft foam handle. 
All royalties paid.  
Designed in Canada
Made in China