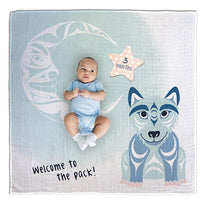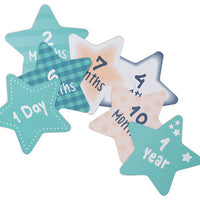 Blanket - Baby - Wolf & Moon
Product Code: BBK12
Artist: Simone Diamond
Nation: Coast Salish
I create art that connects me to my family, our traditions, and our spirit of continuity. 

Wolves teach us the importance of family. They represent intelligence, strength, and unity. 
Baby blankets are made of 100% muslin cotton and measure 40" by 40". They come with 7 double-sided cards featuring 14 milestones, from day one to one year. 
Baby Blankets meet Canada (CPSIA) & US (CPC) children's products safety compliances.
Designed in Canada
Made in China