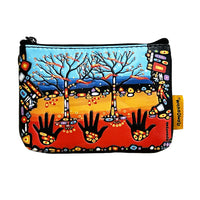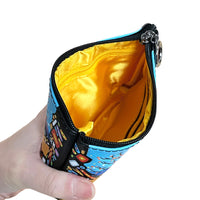 Product Code: OS2209
Artist: John Rombough
Nation: Chipewyan - Dene
Designed by Chipewyan Artist John Rombough.

As the two ancestors watch over the land, they pray for all the children – every child matters.

Part of the proceeds of the "Remember" collection by John Rombough will help support the Indigenous Arts Collective of Canada, a volunteer organization led by indigenous women.
Coin purses are made from polyurethane, measuring 14cm x 10cm with a 2.5cm width and zipper closure. 
All royalties paid.
Designed in Canada
Made in China