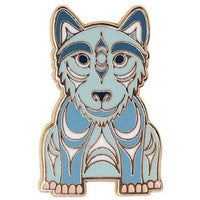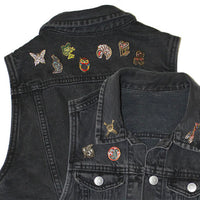 Product Code: EP35
Artist: Simone Diamond
Nation: Coast Salish
I create art that connects me to my family, our traditions, and our spirit of continuity. 

Wolves teach us the importance of family. They represent intelligence, strength, and unity. 
Hard enamel pin in die-cast zinc with a glassy smooth finish and featuring a rubber backing. 
Pins measure approximately 1" at their longest side.  
Designed in Canada
Made in China